Upgrade to Sheraton Club
Enjoy the perks of a Sheraton Club experience. Filled with exclusive benefits and special touches you can revel in all the extra amenities designed for your convenience. Plus, each stay with the Sheraton Club Includes a selection of complimentary import and domestic beer and wine.
"I was here for 4 days and expected just a regular hotel hosting a conference. I was so wrong. The service here was far beyond my expectations. The staff catered to my every need as well as the 24 other people with me for my conference. They made a constant effort to make sure we had no needs. Everything was taken care of at all times. I would recommend this hotel to anyone traveling to Dallas!"
Sheraton Guest Review
Enjoy Exclusive Benefits with Sheraton Club
Exclusive Access
Get the VIP treatment with private access to the Club Lounge.
Keyed access to a private Club lounge
Private meeting space to gather with colleagues or just relax
Guest rooms on a separate executive floor
Club Hours
The Club Lounge is accessible 24 hours a day; when not attended, juice, soda, water, granola bars and whole fruit will be available.
Attendant: Monday - Friday, 6:30am - 10am
Attendant: Sunday - Thursday, 5pm - 10pm
All Day Benefits
Enjoy a delicious breakfast, evening hors d'oeuvres and two complimentary house beverages with your choice of beer or wine.
Personalized Service
Club Managers are on hand to help personalize your experience throughout your stay.
All Day Benefits
EXCLUSIVE AMENITIES IN THE SHERATON CLUB:
Daily breakfast
All-day snacks and beverages
Evening hors d'oeuvres
Coffee
Free WiFi
Business center services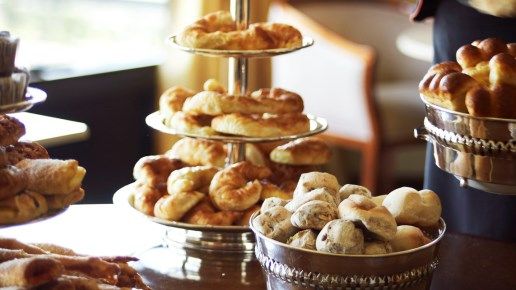 Personalized Services
SHERATON CLUB MANAGERS ARE AVAILABLE EXCLUSIVELY TO CLUB AND VIP GUESTS.
Arranging early check-in
Room preferences
Preferred dining and event reservations
Airport and local transportation
Printing, networking and technical support
SPG PLATINUM MEMBERS
Experience the best that Platinum membership has to offer, from complimentary Sheraton Club access to preferred guestrooms.
SPG GOLD AND PREFERRED MEMBERS
Gold & Preferred members may use Starpoints to upgrade their reservation to Sheraton Club.
Relax like a #VIP
Share your Club moments with #SheratonClub and geotag us on Instagram.